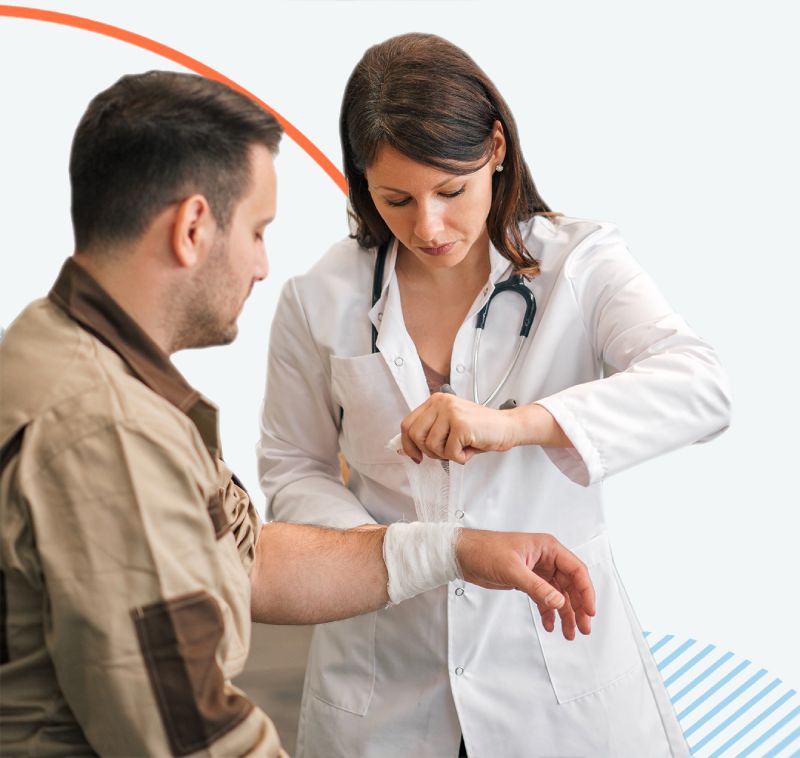 Service
Putting Fast Pace Health to Work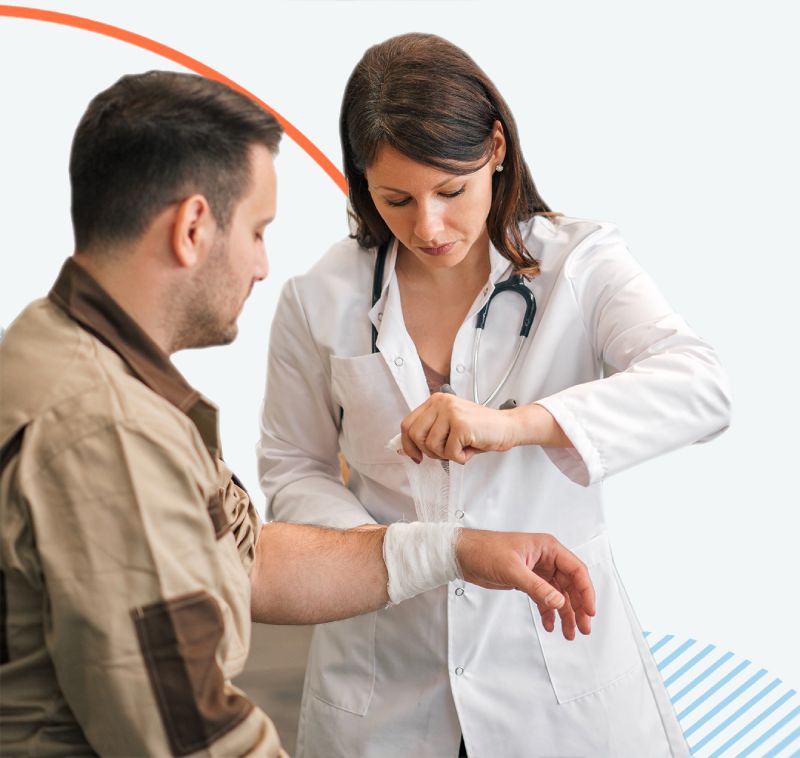 Helpful care to cover your employees
Fast Pace Health provides high-quality, cost-effective care through a close partnership with clients to support a healthy environment for your most valued resource – your employees. We're on a mission to save employers healthcare costs by radically simplifying the consumer healthcare experience.

With efficient reservation scheduling, onsite support, and professional care providers, Fast Pace is driving productivity and convenience for both employer and employee.

When you partner with us, your employees will be able to access convenient workers' compensation clinics, instead of going to the ER for non-emergency situations.

If you are experiencing a medical emergency, please dial 9-1-1.
Scope of Service:
Injuries, Physicals, and more
Our Fast Pace Health clinics are in-network providers for most workers' compensation insurance plans, and our services are designed to minimize workplace interruption and reduce lost time from work.
Onsite Rapid COVID-19 Testing (Molecular and Antigen)
Onsite Flu Testing
Onsite Biometric Screenings
Drug Screens
DOT Physicals (Department of Transportation)
Workers' Compensation
Occupational Medicine
Virtual Behavioral Health
Virtual Telehealth
Urgent Care
Injury Care
Hearing Screenings
Physical Exams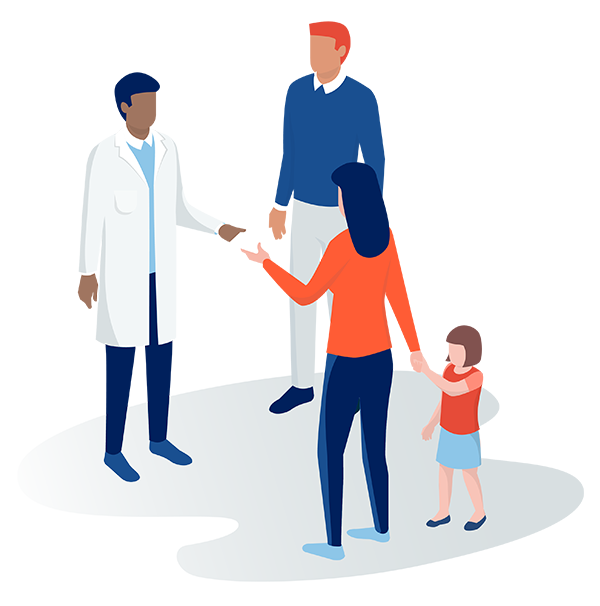 GET YOUR TEAM ONBOARD
Fast Pace Health can customize a service package to suit your company's specific needs.
From pre-employment screenings and physicals to compliance physicals (DOT, OSHA) to regulatory drug and toxin screenings, we focus on the health of your employees and helping you remain in accordance with regulations. Fast Pace creates flexible, customized healthcare benefits that deliver outstanding patient satisfaction and quantifiable savings.
Our convenient hours and locations mean your employees are not waiting weeks for an appointment or visiting a crowded, costly emergency room. We even offer virtual services for many urgent care and behavioral health needs.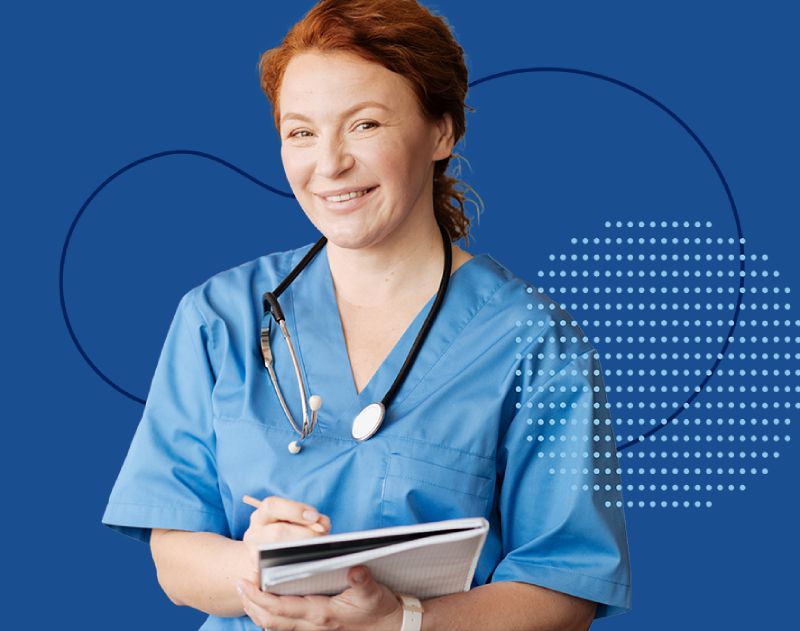 Occupational Health Services
Ideal for immediate medical attention for a wide range of non-life-threatening injuries and illnesses. | Urgent Care –>
Pre-employment exams test job applicants to make sure they can safely perform the jobs they apply for. Because of this, they're an important part of workforce safety. Contact Fast Pace Health today and we can assist you with selecting the right type of physical for the environment you work in. | Urgent Care –>
Department of Transportation (DOT) physicals are required for people who are operating commercial vehicles. To help ensure the safety of these drivers and others on the roadway, Fast Pace Health offers DOT exams and services for any commercial driver that requires a Commercial Driver's License (CDL). | Urgent Care –>
Flu and COVID-19 can have a major impact on employee absenteeism and ultimately, your bottom line. Fast Pace Health offers nearby or onsite clinics at your location to make protecting your employees as convenient as possible. | Urgent Care –>
Our COVID-19 employer solutions can help you and your employees feel better about being back in the workplace by taking extra precautions coordinated through our professional providers. | Urgent Care –>
Fast Pace Health can help assist in multiple drug and alcohol screening and standard panel needs. Many companies require job applicants to complete a drug screening before they start work. Other companies may do random drug tests. It all depends on the company's preference, their industry, and sometimes even federal law. | Urgent Care –>
Lab Specimen Collection
If needed, Fast Pace Health can do a wider panel of substances. Our in-clinic lab services can obtain data from a variety of samples.
5-Panel Drug Tests
5-Panel Rapid Tests screen for the five drug classes tested on most standard panels. These include:
Marijuana (THC)
Cocaine
Amphetamines
Phencyclidine (PCP)
Opiates
10-Panel Drug Tests
10-Panel Rapid Tests are expanded to include up to 10 drug classes. These include:
Marijuana (THC)
Cocaine
Amphetamines
Phencyclidine (PCP)
Opiates
Barbiturates
Benzodiazepines
Methadone
Oxycodone
Methamphetamine
Through a combination of annual wellness, occupational health services and population health management services Fast Pace Health offers customizable packages to fit the needs of your employees. Fast Pace Health supports a healthy, productive workforce.
After a work-related injury, Fast Pace Health provides your injured employee with the urgent care and can help with a return-to-work program to ensure a safe, quick recovery. Less interruption to your business, less employee downtime, less money spent on temporary employee replacements, and faster return to work. Our locations are readily available near-by and can assist with referrals for additional services as well. Fast Pace Health works with employers to make it easy for you and your employees to navigate the workers' compensation process with minimal business interruption. | Urgent Care –>
COVID-19 testing
High-res digital X-ray
Lab services
EKG
Spirometry
Visual and audiometry testing
Drug screening
Breath alcohol testing
Completing annual lab work can identify past, current, and potential medical problems. Lab results are key to helping your employees find out if they have risk factors for heart disease or diabetes. They can use this information to help their provider recommend a plan to achieve better health. Preventative lab screenings are a critical part of wellness and an important part of staying healthy. | Primary Care –>
We accept most major insurance plans.
No insurance? No problem. We offer a simple self-pay option.
Fast Pace accepts most private insurance plans. All payments, including your co-pay,
coinsurance, and/or deductible, are due at the time of service.
3 easy ways to verify your insurance:
Chat with us
Have an insurance question? Chat now with our next patient services representative.
Chat with us
Check your insurance card
Call the phone number listed on the back of your insurance card to confirm coverage with Fast Pace Health.
Verify with our front desk
Don't worry our team can verify this information at time of service.
Health Resources