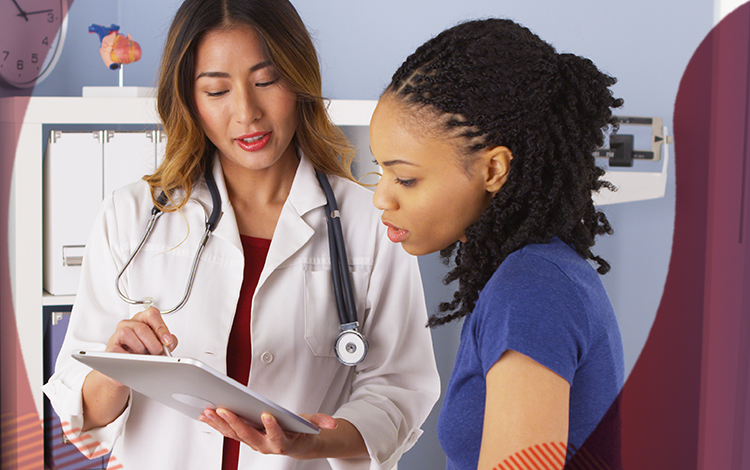 Primary care, Telehealth, Urgent care
Women's Health
How Can I Improve My Health?
There are many very important aspects to maintaining a woman's health that focus on a wide range of topics.
Fast Pace Health can help! We can do routine screens, pap smears, pelvic exams, STI testing, colon cancer screening, and set up imaging appointments to screen for breast cancer and osteoporosis. We can also help you manage your birth control pills or injections. Fast Pace Health can offer assistance and guidance on nutritional counseling and maintenance of a good diet and exercise regimen to keep you happy and healthy.
Women's Health Topics:
Birth control
Breast cancer
Menopause
Osteoporosis
Pregnancy/Reproductive health
Mammography
Gynecologic Cancers
Heart health
What Do the Stats Say?
Leading cause of death for women in the U.S. is heart disease, cancer, and then stroke
Breast cancer is the second leading cause of cancer death among women
1 in 8 women will be diagnosed with breast cancer in their lifetime
In 2015, only 65% of women had a mammogram within the last 2 years
Each year approx. 21,000 women get ovarian cancer in the U.S.
Ovarian cancer is the 5th leading cause of cancer-related death in U.S. women
Each year approx. 50,600 women get uterine cancer in the U.S.
Each year approx. 12,000 women get cervical cancer in the U.S.
In 2015, only 69% of women 18+ had a pap smear test within the last 3 years
About 25% of women over age 65 years old suffer from osteoporosis versus only 5% of men
Human Papillomavirus (HPV) is the most common sexually transmitted disease in the U.S and can cause several types of cancer. Some types are preventable with immunizations.
How to Monitor Your Health?
Regular Gynecological check-ups with breast and pelvic exams
Routine pap smears with HPV testing if applicable starting at age 21
Perform monthly self-breast exams
Mammograms every 1-2 years starting at age 40
Birth control/contraceptives – if applicable
Prevention and screening for sexually transmitted infections
Bone density testing
Colon cancer screening starting at age 45
Hormonal testing for menopause
Healthy lifestyle risk assessments
Related Resources