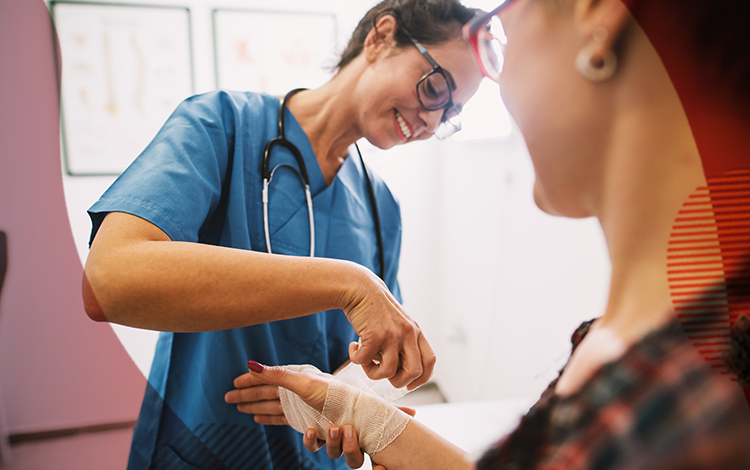 Orthopedic Services, Primary care, Urgent care
Orthopedic Services
With Fast Pace Health Orthopedic Services, we diagnose and treat a variety of orthopedic injuries.
When your pain can't wait, our clinic is available for your non-emergent bone and joint issues. Fast Pace Health providers have in-house x-ray analysis and durable medical equipment for your health condition treatment.
---
---
Fast Pace Health Orthopedics provides the best and most available nonsurgical orthopedic care, which includes any chronic or acute musculoskeletal ailment, by using our in-house x-ray machines, orthopedic braces, splints, and boots. The service also offers anti-inflammatory steroid joint injections with ultrasound guidance, regenerative medicine options—like platelet-rich plasma (PRP) injections, as well as, the ability to order and interpret labs, x-rays, and MRI/CT scans.
Our staff of providers is dedicated to providing you with excellent patient care. At Fast Pace Health, we present you with the education and training you will need to transition through a successful treatment experience.
Orthopedics is available for scheduled in-person appointments Monday-Thursday from 8:00 AM-5:00 PM and Friday 8:00 AM-Noon. *Confirm with your local clinic for services near you.
Fast Pace Health offers consultation, x-ray, and treatment for the following:
Sports Physicals
Hand Pain Relief
Wrist Pain Relief
Foot and Ankle Pain Relief
Elbow Pain Relief
Back and Neck Pain Relief
Shoulder Pain Relief
Hip Pain Relief
Arthritis Assessment and Treatment Strategies
Knee Pain Relief
Fracture Treatment
Casting
Splinting and Bracing
Sports Injuries Assessment and Treatment Strategies
Workers' Compensation Injuries Assessment and Treatment Strategies and more
Is Insurance Accepted?
Fast Pace Health accepts most major insurances and we even offer a self-pay service for those without insurance.
Related Resources