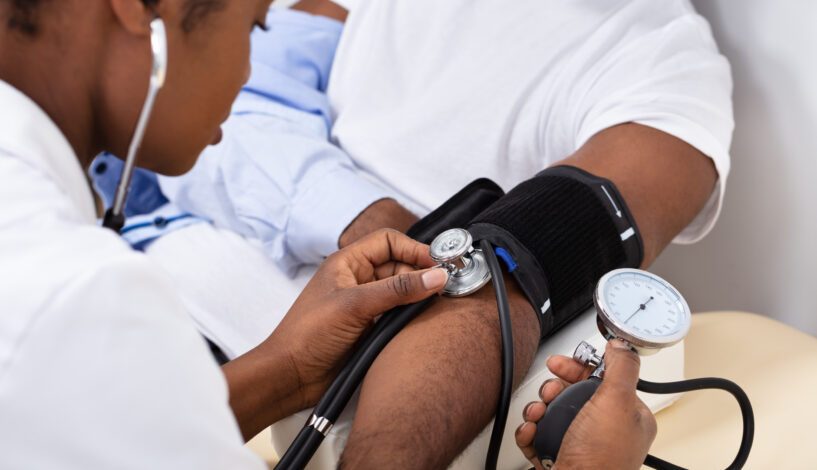 Occupational Health, Primary care, Telehealth, Urgent care
ER, Urgent Care, or Primary Care: Making the Right Healthcare Decision
ER, Urgent Care, or Primary Care: Making the Right Healthcare Decision
Navigating the healthcare landscape can sometimes feel like deciphering a complex puzzle. Especially when an unexpected health concern arises, it's crucial to know where to go for the best and most appropriate care. Many of us start online, should we search for a walk-in clinic near me or something else? With a couple of options available, patients often face the challenge of choosing between an Emergency Room (ER), an urgent care clinic, or a primary care visit. For our community, many of whom manage chronic conditions like diabetes and hypertension, making the right choice can be vital.
Emergency Room (ER)
Have a life-threatening situation? Calling 9-1-1 and/or going to the closest ER should always be your go-to options. ERs are equipped to handle serious conditions that require immediate medical attention.
Examples of when to go to the ER/call 9-1-1 include, but are not limited to:
Chest pain or symptoms of a heart attack
Severe wounds or injuries
Sudden or extreme difficulty breathing
Symptoms of stroke, like facial drooping or sudden paralysis
Severe burns or head trauma
Uncontrolled bleeding
Suspected poisoning
Urgent Care Clinic
Urgent care clinics are designed for immediate medical concerns that aren't life-threatening. They can be an efficient choice when your primary care provider isn't available, especially after hours or on weekends. Many, like Fast Pace Health, allow you the option to easily register your visit online to save time. Or allow traditional walk-in visits. No appointment is usually necessary.
Examples of when urgent care may be the right choice include, but are not limited to:
Minor cuts that may need stitches
Sprains and strains
Mild respiratory symptoms like cough or shortness of breath
Fever, >101.5 degrees F
Rashes
Urinary tract symptoms
Earaches, sore throat, or other minor infections
Non-severe asthma attacks
Minor burns or injuries
Primary Care Visit
Primary care facilities are essential for routine check-ups, managing chronic conditions, and building a healthcare relationship. Many of our Fast Pace Health locations offer primary care, ensuring a continuous healthcare journey for our patients.
Examples of when a primary care may be the right choice include, but are not limited to:
Regular physicals and health screenings
Help reducing cancer risk
Long term management of chronic diseases like diabetes, hypertension, asthma, and obesity
Follow-up after emergency room visits and/or hospitalizations.
Vaccinations and immunizations
Management of prescriptions for chronic illness
Which One is Right for You?
Chronic Condition Management: If you're one of the many in our community managing diabetes, hypertension, or other ongoing health conditions, having a primary care provider at one of our Fast Pace Health clinics can be invaluable. They'll have a record of your health history, understand your specific needs, and can help guide your health journey.
Non-Life-Threatening Urgent Needs: For sudden but non-critical health concerns, an urgent care clinic can help often provide timely care without the wait and cost generally associated with the ER.
Emergency Situations: Remember, for severe or life-threatening conditions, always opt to call 9-1-1 and/or go to the ER. The ER is designed to offer immediate and comprehensive care in the most critical moments.
A Word from Our Chief Medical Officer
Fast Pace Health Chief Medical Officer Sarika Aggarwal, MD, MHCM offers her perspective on this topic. She says "In today's fast-paced world, it's essential to understand where to seek appropriate medical care. As a primary care physician, myself, I understand the importance of establishing an enduring relationship with my patients built on trust and understanding. Primary care providers provide this relationship and are not just providers; they are advocates for preventive healthcare. In addition, they help patients coordinate care as they navigate through the health system, hospitals and specialists. Our goal at Fast Pace Health is to provide our community with the resources, education, and facilities they need to help make informed decisions about their health. Whether it's managing a chronic condition or addressing an unexpected ailment, our team is committed to ensuring the well-being of each patient we serve."
In Conclusion
The communities we serve have unique healthcare needs, especially given the prevalence of chronic conditions like diabetes and hypertension. We're proud to offer nearly 250 clinics, ensuring that our community always have a trusted place to turn, whether it's for routine check-ups or urgent care visits.
When in doubt about where to go, consider the severity and nature of your health concern. And remember, our clinics are here to help provide you with the highest quality care, tailored to your specific needs. Making the right decision about where to seek medical care can help ensure better outcomes, lower costs, and a smoother healthcare experience.
Visit www.fastpacehealth.com to learn more, save your spot in line at one of our urgent care clinics, or to find a primary care provider the help with ongoing management of your health today.
Related Resources